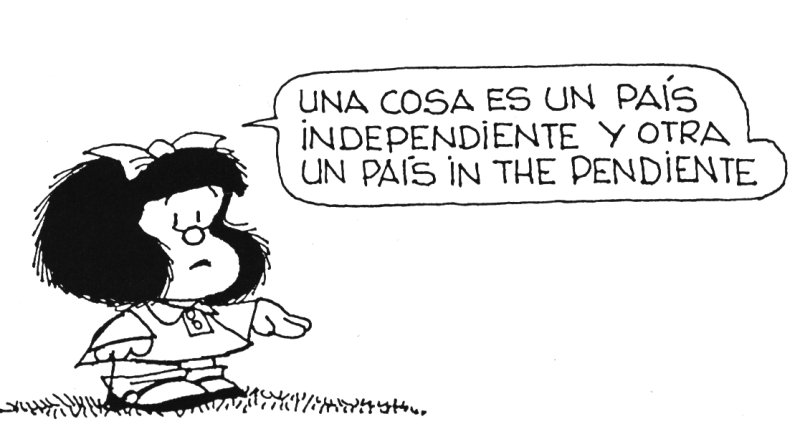 "It seemed the world was divided into good and bad people. The good ones slept better ... while the bad ones seemed to enjoy the waking hours much more". W.Allen
Un poco de Quino:
Quino1 Quino4 Quino7 Quino10 Quino13 Quino16
Quino2 Quino5 Quino8 Quino11 Quino14 Quino17
Quino3 Quino6 Quino9 Quino12 Quino15 Quino18
Mafalda1 Mafalda2 Mafalda3 Mafalda4
Maitena: Maitena1
Columna de Darwin post Conferencia de prensa de Pedro Bordaberry.
Más Links: